The United Way of Story County (UWSC) Endowment, created in 2004 by the United Way of Story County Board of Directors, supports, sustains and enhances the UWSC mission - now and into the future.
The problems facing our community are increasingly complex and require evidence-based solutions to provide real, long-lasting change. UWSC is a strategic leader in building county-wide partnerships. The relationships we have with partner agencies, businesses, community members and experts outside of the area means UWSC is in a unique position to identify needs and to develop, support and evaluate effective human services. This calls for a focus in three key areas:  
health
, 
education
, and 
financial stability
What does it mean for Story County?
Your gift to the LIVE UNITED annual
campaign
helps meet the needs of today. Partner agencies receive important funding for program support through the
ASSET
process on an annual basis. In addition, UWSC is more adept at responding to the ever-changing landscape of needs through grant funding and leading conversations in high need areas. We are at the forefront of building collaborations to address community-wide problems. And a gift to the Endowment will allow you to invest in the health, education, and financial stability of tomorrow. 
To date, more than $500,000 in cash gifts - as well as numerous estate gifts - have been contributed to the Endowment from more than 100 generous givers. 
The most exciting thing about the Endowment is that its annual income is already helping us address critical, unmet needs. Earnings from our growing fund have supported needs in our community that impact health, education, and financial stability. 
UWSC's Endowment and the projects it supports are exciting to donors and the community. In order to build momentum so even more lives can be touched, new recognition levels for donors are offered as of 2014. Rarely do donors give for the sole purpose of their recognition, yet UWSC and other organizations are eager to show appreciation through these tools. 
The recognition levels are listed below. Many thanks to the following individuals and organizations for investing in the future of Story County! Join us by supporting the endowment and helping us build a better Story County for tomorrow.   
Porch Light Society
Membership in the Porch Light Society includes donors who have taken steps to endow a leadership gift of $1,000 or more in perpetuity by either documenting a planned gift that would generate income or endowing through cash gifts or another charitable giving tool. The name of this honored group refers to the early days of when UWSC, then known as the Ames Community Chest, conducted its annual campaign door-to-door. Households who wished to contribute turned on their porch lights to welcome the campaign volunteers. Today's Porch Light Society honors our legacy as well as our future. 
Kay and Roger Beckett
Mary and Alan Christy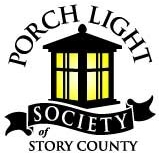 Carolyn and Chuck Jons
Yvonne and Kevin Kinzler
Jean and Marion Kresse
Teresa and Jami Larson
Frankee and Jim Oleson
Becky Perkovich Parmelee
Suzan and John Shierholz
Marianne and David Spalding
Endowment Builders
Donors who contribute $1,000 or more annually to the Endowment
Pat and Louis Banitt
Heather and Gary Botine
Erica and Matt Campbell
Ann Campbell
Barbara and John Dalhoff
Carol and Keith Folkmann
Barbara and Harlan Hanson
Jean and Marion Kresse
Beverly and Warren Madden
Frankee and Jim Oleson
Randi and Steven Peters
Cosette and Lou Scallon
Marianne and David Spalding
Karen Wagner
Founding Donors
Donors who contributed before 2014 with a gift that helped begin the Endowment
Roberta Abraham
Barb and Jack Adams  
Julia F. Anderson 
Julia Apple-Smith and Ron Smith     
Pat and Louis Banitt  
Irene Beavers
Sharon and Jeff Becker
Kay and Roger Beckett
Jean Beckwith Bailey
George Belitsos 
Neala and Chuck Benson
Jan and George Beran 
Doreen and Kenneth Berg 
Sue and Craig Bjorkgren
Roberta and Robert Boeke 
Jo and Verle Burgason 
Ann Campbell
Jeanne and Darrel Campbell 
Sally and Jerry Chase 
George C. Christensen 
Dorothy and Jim Christy 
Mary and Alan Christy
Elizabeth and David Cox
Phyllis E. Crouse  
Linda and John Dasher
Jennifer and Brian Dieter  
Etiquette Iowa - Dr. Patricia Tice
Alyce and Glenn Fanslow
Jane Farrell-Beck        
Jenn and Jeremy Galvin 
Kathy and Kevin Geis  
Darlene and Neil Harl
Janet and Pete Hermanson
Karen and Al Hermanson
Ann and Jim Herriott 
Frank Horn
Dianne and Rick Hugdahl 
Julie and Tom Huisman
Marge and Erb Hunziker
Peggy and Jeff Johnson
Roger W. Jones 
Carolyn and Chuck Jons
Susan and J. Michael Kelly  
Chris and John Kinley
Mary Jo and Roger Kluesner
Jenni and Steve Koger 
Jean and Marion Kresse    
Teresa and Jami Larson
Gale and Lee Livingston
Mary Ann and Paul Lundy
Jere Maddux
Jackie and Dick Manatt
Carolyn and Ralph Manning
Barbara Matthies
Roberta Milinsky
Barb and Fred Miller
Carol Ann and Dave Morris
Amy Myers 
Frankee and Jim Oleson
Jan and Don Payer
Becky Perkovich 
Randi and Steven Peters
Marlys and Jim Potter
Jan and Tom Putnam
Rosellyn and William Rudolph
Cindy and John Russell
Sherry and Lee Sargent
Lynn and Dave Scarlett
Jan and Dick Seagrave
Joy and George Serovy
Suzan and John Shierholz
Karen and Bob Shirk                 
Sigler Companies and Employees
Frances and Richard Smith
Maureen and Chris Snyder
Virginia and Robert Stafford
Wilma Struss
Ruth and Clayton Swenson
Kathleen and John Timmons
Mardi and Regis Voss
Janice and Marvin J. Walter
Mary Watkins
Wells Fargo Advisory Board
Wells Fargo Foundation
Lynn and Bill Whisler 
Wendy Wintersteen 
Julie Wooden               
Nine Anonymous Gifts